How can I move to Germany as a doctor from abroad?
Are you wondering how you can move to Germany from abroad and find a job as a doctor in a clinic or hospital?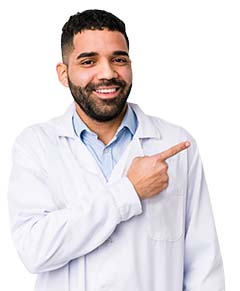 As a doctor and also as another medical professional you have good chances to find a job in Germany. The shortage of specialists in hospitals, but also in medical practices in the cities and in the countryside ensures that it is easy for qualified doctors to find work in Germany.

MOG Ärztevermittlung:
Medical Onboarding Germany
We at MOG Ärztevermittlung support you as a doctor to move to Germany and find a job. The medical profession in Germany is strictly regulated and there are some conditions that you as a doctor have to follow if you want to work in Germany. Our experienced recruiters can help you obtain the German equivalent of your medical license and give you tips on how to get approved to practice medicine in Germany.
Your path to licensure
At MOG Ärztevermittlung, we support you as an international physician to arrive in Germany and place you in a clinic that suits you.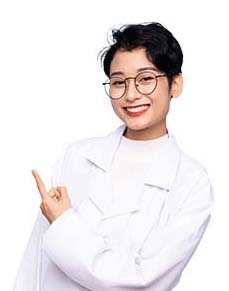 You are a doctor m/f/d with medical studies abroad
MOG Ärztevermittlung offers free support and relevant information for you as an applicant m/f/d if you want to work in Germany. We support you in your onboarding process as a physician in Germany.
Our experienced recruiters, an international team, will support you in the professional recognition and the licensing procedure (patient communication test, language certificate, technical language test, knowledge test, license to practice medicine, professional license). We cooperate with institutions, academies and language schools where you can learn and improve your German language. These also include medical language courses.
The language certificate B2 is the basic requirement for the specialist language examination C1, which is necessary for the recognition as a doctor in Germany (professional licence / obtaining the German licence to practise medicine).
We support and accompany you during your personal onboarding in Germany and ensure you a successful start into a new professional life.
Our free service for you as a doctor m/f/d:
Daily updated job offers from the MOG network for active job seekers: Nationwide, in every region and for all fields of study
Contact with experienced recruiters, who will personally take care of you as an applicant m/f/d
As a doctor without a German license or professional permit, you will receive advice and support on the way to professional recognition (professional permit/approbation).
Webinars and news on topics related to application and working in Germany
Check of application documents and preparation (application folder check)
We introduce you directly to suitable employers, taking into account your specifications
We arrange the interviews / hospitations until the successful conclusion of the employment contract
If you wish, we can also support you in the event of a possibly necessary change of location / relocation
For more information please contact us: via application form or via e-mail.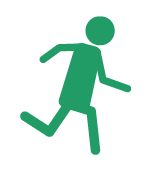 For active job hunters
Find daily updated job offers
from our clinic partners and
apply immediatly:
www.mog.jobs
Apply now
Make it easy on yourself and register with us. Our recruiters will inform you about suitable and open jobs without obligation.
You want to move to Germany?
If you are a doctor who wants to move to Germany to work there, it is good to know some information about your new home country:
Germany is divided into 16 states.
These are Baden-Württemberg, Bavaria, Berlin, Brandenburg, Bremen, Hamburg, Hesse, Mecklenburg-Western Pomerania, Lower Saxony, North Rhine-Westphalia, Rhineland-Palatinate, Saarland, Saxony, Saxony-Anhalt, Schleswig-Holstein and Thuringia.
Each federal state has its own requirements if a doctor from abroad wants to work here. We at MOG Ärztevermittlung will be happy to advise you on this.