MOG success stories: French-Lithuanian neurologist receives license to practice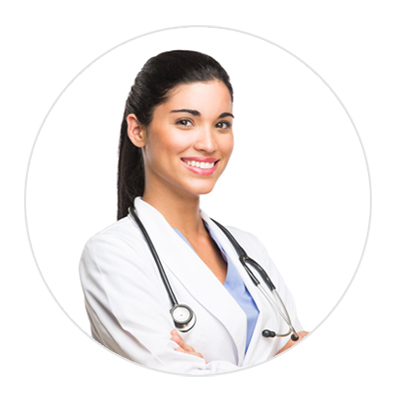 Job offers are piling up on the desk of our MOG team. There is a desperate need for cardiologists in Bavaria, a shortage of assistant physicians in a clinic in Baden-Württemberg, a shortage of physiotherapists in northern Germany, and so on and so forth. Our recruiters are therefore on the lookout worldwide for specialists who might be able to fill one or two of these vacant positions. Every day, they get to know many interesting people and their biographies. Like Ms. F., for example: she has Lebanese-French roots, then decided to complete her studies partly in Lithuania and France, and has done internships and volunteer work in various countries, such as Belgium. This is a testament to true cultural versatility. Linguistically gifted and motivated as she is, she recently passed the patient communication test and subsequently received her German license to practice medicine. We find this so remarkable that we are reporting on it here. But why Germany of all places, with this cultural background?
1. Mrs. F., since you speak perfect English and Arabic, almost all countries in the world are open to you, why Germany? You are a French citizen, have completed your medical training in France and Lithuania and would now like to work here, although you first have to learn German and take on a lot of bureaucracy.
.
Mrs. F.: Thanks to my cultural background, I could have actually continued my medical training in a country other than France. I never learned German during my school years in France, yet I decided to come here to Germany to benefit from the flexible medical system here with its many training opportunities. In other countries, such as France, specialization is done according to a national competition that determines which specialization you can take based on the number of vacancies in the different medical specialties. In Germany the system is much more flexible, here you have the possibility to apply directly in the different hospital departments. More flexible, more personal (direct contact with the heads of the departments), the salary is also better (in France a doctor earns about 1400 euros at the beginning of his specialization, without the annual tax already deducted) and of course the medical education in Germany is very good, it has an international reputation. Hospitals need doctors here in Germany, so the doors are open for foreigners who are motivated and determined.
2. What all did you have to do before you could apply for a job here in Germany and how did that go?
.
Mrs. F.: Before I applied for a job in Germany, I had to learn German of course (that was the hardest part), that took about 8 months with intensive language courses, then I had level B2. For this you have to know that I already acquired A1 at the end of my medical studies. I also attended the C1 course for a few weeks, which was necessary to be able to work here. During this time I did some internships to prepare for the patient communication test. After I passed this language exam, I applied for my license to practice medicine. I received this after a few weeks. Actually, the procedure is quite clear if you follow the explanations on the website of the German Medical Association.
3. How is the medical care/medical system in France, Lithuania and in Germany? Are there major differences or similarities?
Mrs. F.: In Germany, the health care system is of course very modern compared to Lithuania, with better training resources and a higher salary. Also compared to France, the salary is higher, as already mentioned. Nevertheless, the quality of medical treatment in France and Germany is comparable. However, I think that the life, economy and career opportunities are better in Germany. However, I don't think it is easier here than elsewhere, but I think everyone has the opportunity to make it in Germany if you are motivated and determined.
4. How did you come to MedicalOnboarding Germany (MOG) and are you satisfied with the support?
Mrs. F.: I heard about MOG on the Internet and I found that the agency was an indispensable help to find a job. A very lovely and professional team. I received a lot of support and thanks to MOG, I found a job very quickly that fit my requirements.
5. What are your future plans? Do you have a dream where and in which medical field you would like to work one day?
.
Mrs. F.: Actually I don't have a big dream, except maybe to master the German language perfectly to finish my neurological training with success (I started in December). I want to finish what I started. And why not, maybe I will also settle permanently in Germany and practice here as a neurologist, you know, this specialty is growing and developing tremendously year by year.
Mrs. F., thank you very much for the interview and continued success!