>> More success stories with MOG Ärztevermittlung
---
MOG Ärztevermittlung success story:
License to practice for doctor from Moldova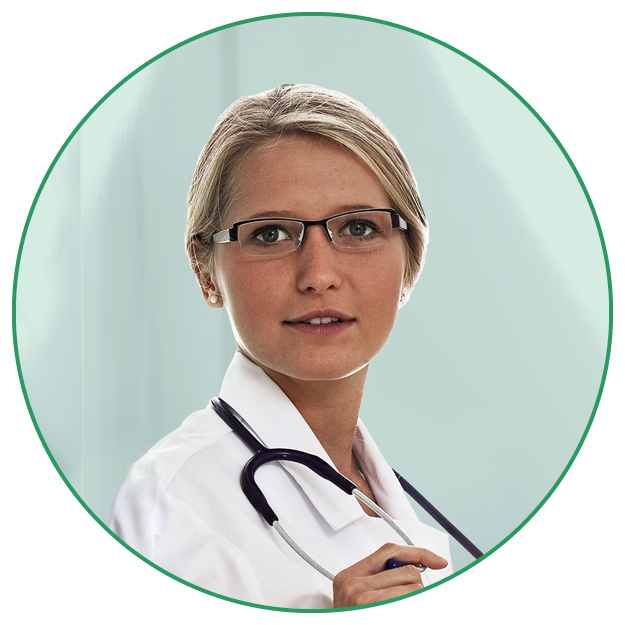 This woman is an intercultural personality: born in Moldova, she studied medicine in Romania, she worked in various hospital departments in both countries and thus has a broad medical knowledge; she speaks Romanian, Russian, English and also French, because she once worked there. She is also the mother of two small children. During her parental leave she started to learn German. Before our mouths are left open in amazement, we'd rather congratulate her on her license to practice medicine, which she received in June in Baden-Württemberg.
Dear Dr. R., congratulations! You have received approval to practice your profession in Germany as well. How did you get the idea to apply for the license to practice?
K.L.: I just wanted very much to work as a resident in Germany.
Was it difficult to get the license to practice medicine; what requirements did you have to meet?
K.L.: The first thing I did was to start learning German. Then in December 2013 I passed the B2 language test. From March to May, I prepared all the documents for the Presidium in Stuttgart. It's a long list: A tabular CV, a certified copy of the identity card or passport, a certified copy with official translation of my license diploma (certificate of education), proof of German language skills, at least B2 general language as well as C1 technical language skills, this is the patient communication test, again as a certified copy, then a medical certificate proving that you are healthy and can do the job, I also had to submit 4 certificates of good conduct (3 police and the official certificate of good conduct, always in the original and in a certified translation), furthermore an informal declaration that no further application for licensure has been filed, an informal declaration that I intend to practice the profession in Baden-Württemberg, an informal declaration that there are no criminal investigations against me, a clearance certificate with official translation from Moldova, i.e. the country in which one worked as a doctor, and my doctorate certificate. Quite a lot of paperwork, isn't it?! I passed the patient communication test at the beginning of June 2014. Ten days later, I received my license to practice medicine from the Regional Council in Stuttgart. That went pretty quickly, I was very surprised.
What does such a patient communication test look like?
K.L.: The test is very hard and exhausting, because you have to speak for 30 minutes. The preparation time is one hour. There is a simulation of the doctor-patient relationship and a clinical case, for example, artroscopy, appendectomy or something like that. A medical history is required. The second stage is the patient presentation for the senior physician. And the third stage is the detailed explanation for the patient with a medical recommendation. B2 is not enough for that; you need a lot of medical terminology. There are two actors who ask, and after the exam you get the result right away.
My dream is to work as a doctor in Germany.
You are, after all, an extremely busy and go-getting personality, do you have time for hobbies at all?
K.L.: So when I have time, I like to go jogging or walking with my family, I can relax well and switch off. I also love to read, but unfortunately there is no time for that at the moment.
How did you come to MedicalOnboardingGermany (MOG Ärztevermittlung)?
K.L.: I met a colleague during my language exam who had good experiences with MOG Ärztevermittlung. So I also registered and got good support from the team from MOG Ärztevermittlung in all bureaucratic issues. I am really satisfied with the support.
What do you expect now?
K.L.: My dream is to work as a doctor in Germany.
Dear Ms. R., thank you very much for the interview and all the best for your professional future. The MOG team will be happy to continue to support you!
Many doctors m/f/d found their dream job in Germany with the support of MOG Ärztevermittlung.
Are you also thinking about finding a new job as a doctor m/f/d?
But you have too little time to seriously look for it?
As a physician m/f/d looking for a job that suits you, you can register in the MedicalTalentNetwork without obligation and free of charge. Your recruiting expert m/f/d will get in touch with you as soon as he/she has one or more job offers for you that match what you are looking for.
MOG Ärztevermittlung supports physicians m/f/d in finding a job in Germany. The recruiting experts m/f/d of the recruitment agency use the Germany-wide network of clinics, hospitals and rehabilitation facilities as well as many other companies in the healthcare sector to place you in a job where you feel comfortable.
This extensive network exists because MOG Ärztevermittlung is a subsidiary of MCM Media Consult Maier + Partner GmbH, which has been advising the majority of clinics in Germany as an agency for personnel marketing, recruiting and personnel placement in the healthcare sector since 1991.